Posted by: Steve Marr on Jul 13, 2012
Tagged in: Untagged
The drought gripping most of the country is now affecting 60% of the country. From Nevada to North Carolina farmers are experiences crop failure, reservoirs are going dry and water restrictions abound.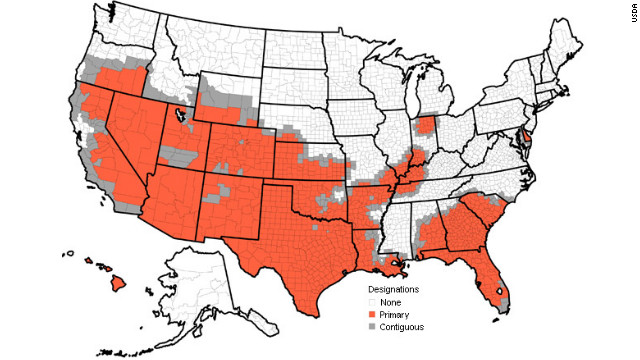 All Americans will be affected. We will see higher prices at the grocery store, corn is already up 45%, with higher prices for other crops likely to follow. Milk, eggs and meat will likely see higher prices as farmers must buy more costly feed rather then relay on natural grass.
The massive drought has flamed the many wildfires in the west destroying hundreds of homes, burning over 3 million acres and devastating the summer tourist business for many.
One step we can take is to pray for rain. Ask the Lord to spare us from more drought. Petition for enough rain to continue to help with the wildfires, to allow the crops to grow in the Midwest, to fill the reservoirs and provide renewed drinking water.
The time to ask the Lord to help is now, not when circumstances become worse.
Become a Ready Christian here: http://bit.ly/GVpW91